Belfast Harbour Police Deploys a Sector Policing model across the Harbour Estate.
Our service is delivered through the Sector Policing Model, which puts the community at the forefront of our activity, enabling residents, businesses and visitors to communicate directly with officers responsible for their area.
This decentralised approach to policing can be seen as a 'tailor made' policing approach designed to identify and address specific local needs including anti-social behaviour, criminal activity, vulnerability and risk.
A problem focussed patrol strategy incorporating vehicle, beat and cycle patrols provides visibility and accessibility to the public and enables positive interaction with Sector Officers. Our police patrol vessel, the 'Bowstead' patrols the Harbour regularly to improve water safety, advise leisure craft users and assist partners including Lagan Search & Rescue in joint operations.
Focussed deployments under 'Project Servator' reassures the public and deters criminal activity in public areas and in and around iconic buildings. We provide training including Water Safety Awareness, SCaN (see check and notify) and ACT (Action Counters Terrorism) to local businesses to improve security at their premises and safety close to the water.


TRAINING
From the outset we make a commitment to new officers to ensure they are trained to the highest level. In conjunction with the Police Service of Northern Ireland and Ulster University, Belfast Harbour Police (BHP) fully participate in the Probationary Officer Development Programme that will award probationary officers with either an Honours Degree or Graduate Certificate.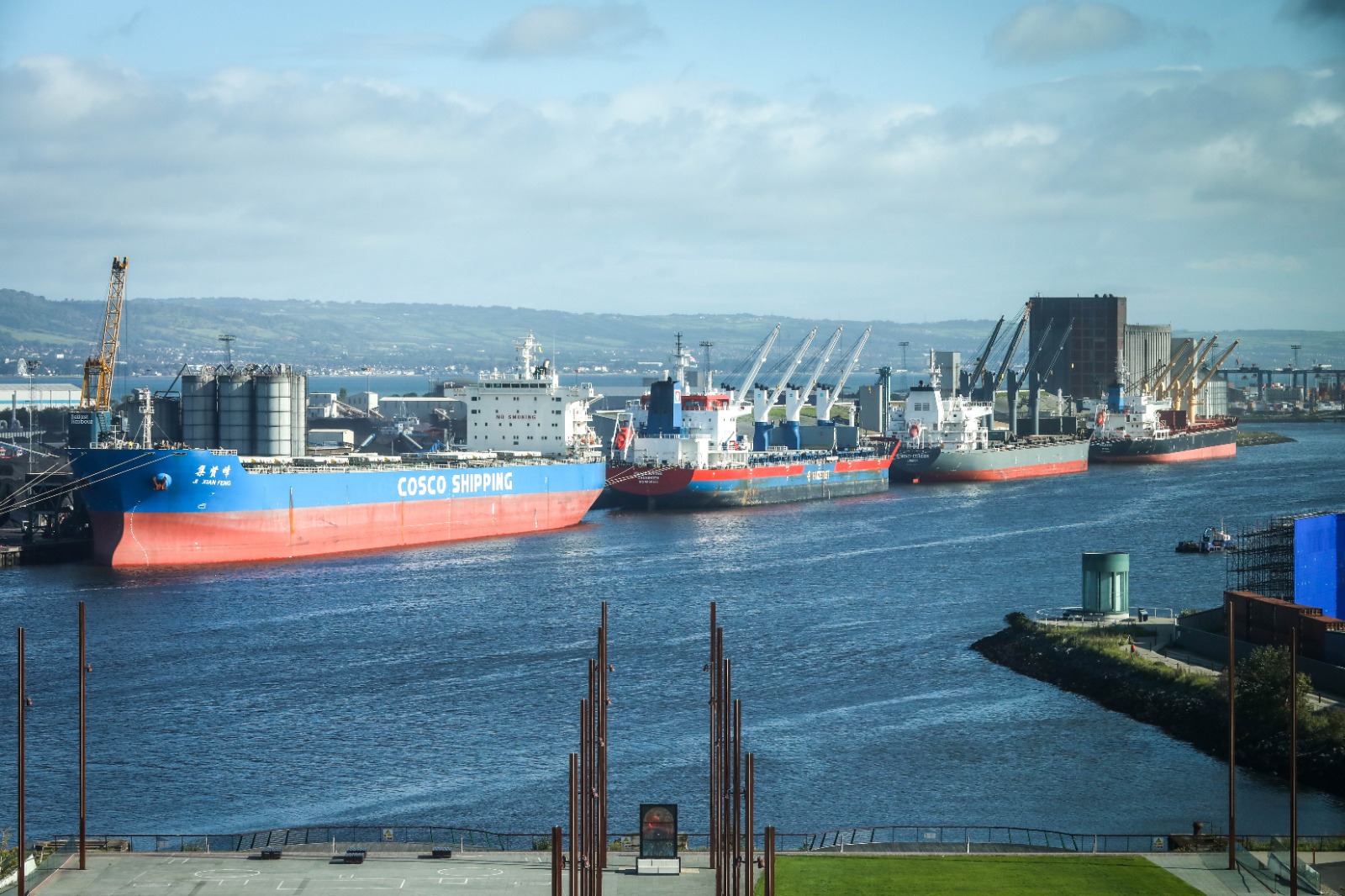 We have a dedicated and fully qualified training team who ensure that BHP officers are kept abreast of new policies and developments within the justice system. In line with Belfast Harbour's commitment to being a Socially Responsible Port and supporting local communities, our priority is to ensure that officers are trained in suicide prevention and are educated and informed in how to support vulnerable members of the public including those suffering from dementia.
BHP also provides training to local businesses on SCaN (See Check and Notify) and ACT (Action Counters Terrorism). These are government led packages to assist in the identification and report of suspicious activity. BHP also delivers training in conjunction with RNLI on water safety awareness, an option made available to staff in businesses within close proximity of the water in Belfast.