Play a role in creating A Port for Everyone, and building an exciting career with endless opportunities for development and growth. 
Be part of an organisation which has been at the fore of innovation and transformation in Belfast for generations… with a history worth celebrating and a future you'll want to be a part of.

Our culture and values are the cornerstone of everything we do. We strive to empower a workforce that embraces and celebrates diversity, inclusivity, and collaboration.
Our commitment to developing our people is a key part of our commitment to creating A Port for Everyone.
People Focused
Putting people at the centre of our business, working collaboratively and providing an inclusive workplace where everyone can achieve their full potential.
Open
We are innovative in our approach, open to new or better ways of doing things and we are an agile business that will adapt and react quickly.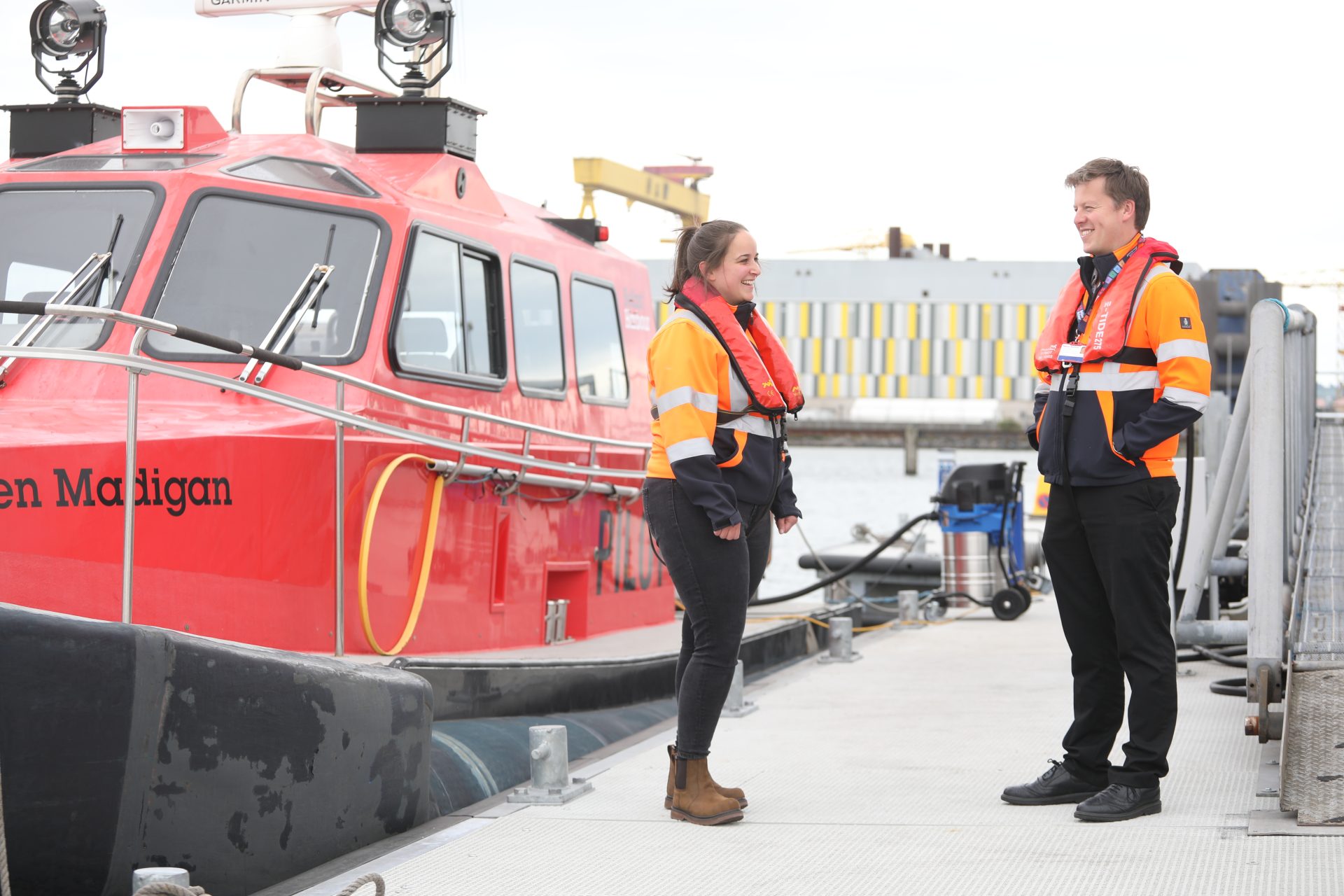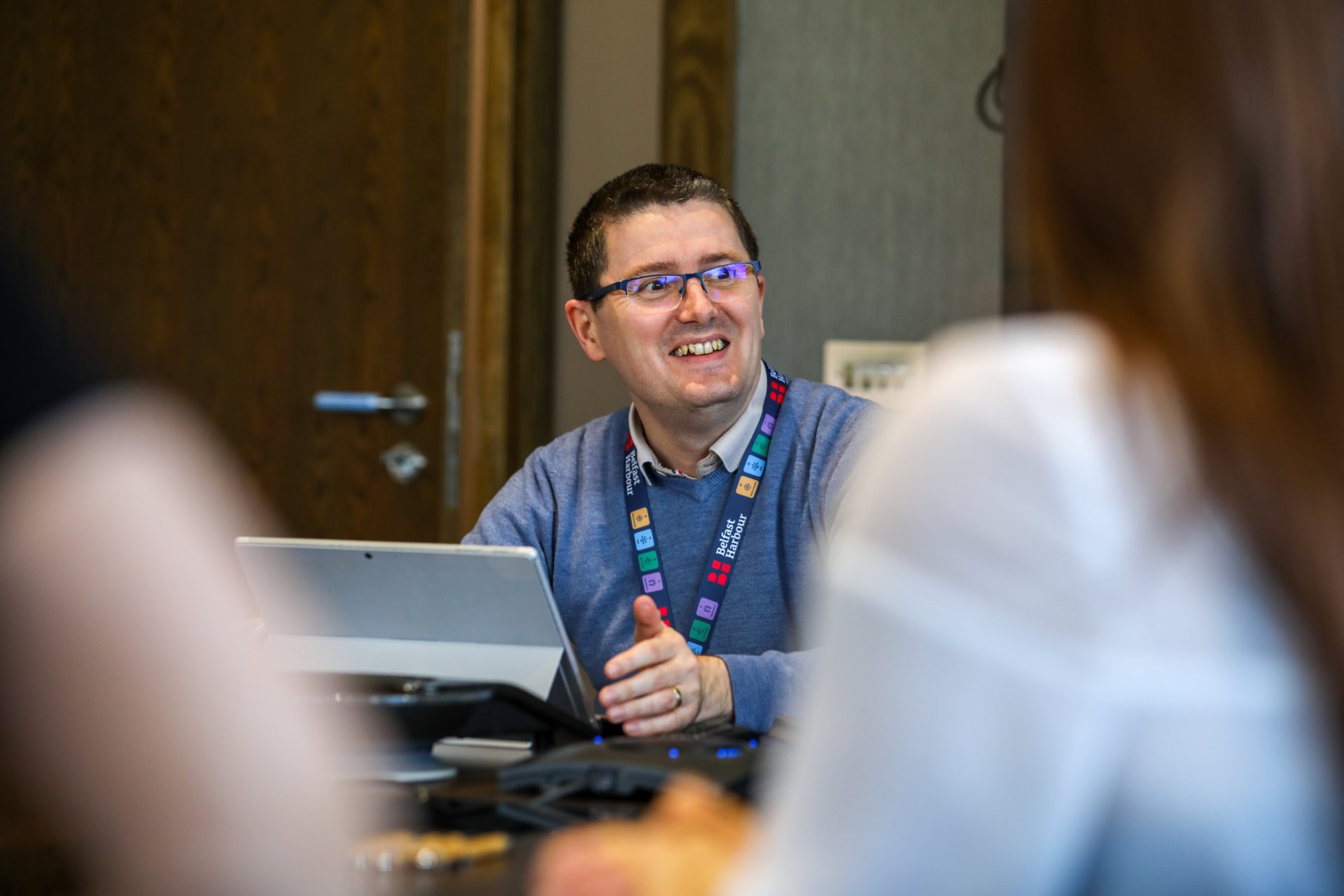 Responsible 
We put the safety and wellbeing of our employees, customers and local communities above everything else. As a Green Port, we are committed to developing sustainable practices and working towards achieving Net-Zero by 2030.
Trustworthy
As a Trust Port we always act in the best interest of our customers, stakeholders and local communities, acting with integrity to do business the right way. 
We recognise and reward our employees through an attractive benefits package, which supports personal and professional development, enhances work-life balance and prioritises the health and wellbeing of our team.
Use the dropdown menus below to find out more…
We offer a range of opportunities and policies to ensure that you're supported to grow and develop in your career and feel confident about the future. Join us and be part of an organisation that invests in your development, values your potential, and nurtures your career progression.

Unlock endless opportunities for growth and advancement. Take the next step in your career and embrace a future of unlimited possibilities!
Career Progression – We offer a wide range of training courses designed to enhance your skills, knowledge, and expertise, fostering a development-focused culture that values continuous learning and growth. Whether you are starting your career with us or seeking new challenges, our commitment to training provides valuable opportunities to expand your horizons and excel in your chosen field.
Career Planning – We work closely with you to understand your aspirations and goals, creating personalised development plans that align with your ambitions. Our aim is to provide a clear path for your professional growth, guiding you towards new opportunities and exciting challenges. We recognise and reward your achievements, celebrate your milestones and provide ongoing support to help you navigate your career journey with confidence.
Enhanced Pension Scheme – We are proud to offer an enhanced pension scheme that safeguards your future. Our pension scheme is a defined contribution (DC) plan, carefully designed to provide you with stability and peace of mind. As part of our commitment to your financial security, Belfast Harbour contributes a generous 14% of your salary to the pension scheme. This contribution is a testament to our dedication to your long-term financial prosperity and a way to support you in planning for a comfortable retirement. We also provide the flexibility of salary sacrifice, allowing you to make additional contributions to your pension. By opting to use salary sacrifice, you can further enhance your pension pot, ensuring even greater financial security in the years to come. Your dedication and hard work deserve to be rewarded, and we are here to help you make the most of your financial opportunities. (Find further information on our pension scheme below).
Benefits Platform – Our employee benefits platform offers you discounts on , and other commercial discounts. Our employees also enjoy special access and family tickets to ice hockey and rugby games, and regular opportunities to socialise with colleagues.
At Belfast Harbour, we prioritise the health and wellness of our team.  A supportive and nurturing environment enables personal and professional growth.
That's why we offer a range of benefits tailored to enhance your overall wellbeing, and help you reach your full potential.
Cash Back Health Plan – Our employee health plan helps with the cost of some medical needs, providing peace of mind and access to quality healthcare.
Free Counselling Services – Our health plan also provides free counselling services, recognising the importance of mental health support and offering a confidential space to address any challenges you may face.
Income Protection and Life Assurance Cover – Your financial security is paramount, which is why we offer income protection and life assurance cover. These safeguards provide reassurance for you and your loved ones, knowing that you are protected in times of unforeseen circumstances.
Subsidised Canteen – We understand the importance of a healthy, balanced diet, which is why our subsidised canteen offers a variety of nutritious lunch options. Enjoy a tasty, balanced meal, providing the fuel you need to excel throughout the day, at a quarter of the price you'll spend on a sandwich from the high street supermarket.
Personal Development Schemes – We are committed to investing in your personal development, and our personal development schemes provide opportunities for growth, training, and upskilling, ensuring that you have the resources and support to reach your full potential.
We believe in fostering a healthy work-life balance for our employees, and we understand that your personal life is just as important as your professional aspirations. 
Our people enjoy a range of initiatives and policies that support their well-being and ensure that everyone can thrive both at work and at home.
Enhanced Family-Friendly Policies – Our enhanced family-friendly leave policies provide ample time and support for important life events, allowing you to prioritise your family commitments without worrying about work. We are passionate about being a family friendly organisation and are dedicated to creating an inclusive and supportive environment for every type of family.
Loyalty Holidays – To further enhance your work-life balance, we offer loyalty holidays as a token of appreciation for your dedication and commitment. Additional days off are awarded when you've worked with us for four years, allowing you to take some extra time to relax and recharge.

Purchase Additional Annual Leave – We have a progressive approach to flexible working and offer you the opportunity to purchase additional annual leave. You can 'buy' extra time off to suit the individual needs of you and your family, providing additional flexibility when your personal life requires it.
Hybrid Working and Flexible Working Hours – We embrace hybrid working models and flexible working hours, recognising that everyone's needs and preferences vary. 
Belfast Harbour employs people from all sections of the community and is committed to the appointment of the best candidates based solely on the merit principle. We welcome applications from all suitably qualified persons irrespective of community background, political opinion, gender, age, marital status, sexual orientation, race, ethnic origin or disability.
Please note we only accept applications in response to advertised vacancies, we will not accept or acknowledge unsolicited applications or CV's.
For a list of available positions please visit our recruitment portal.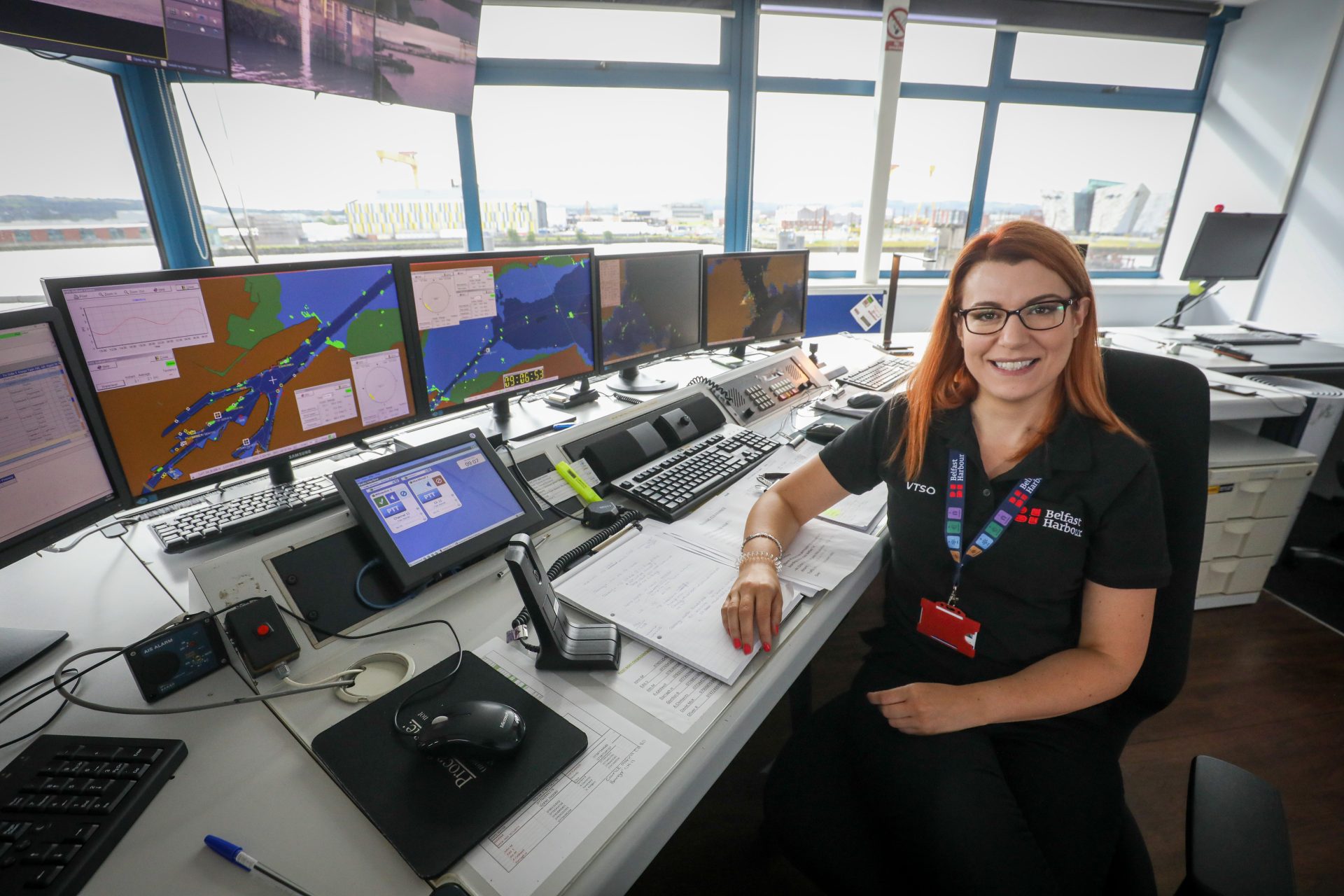 Diversity, Equity and Inclusion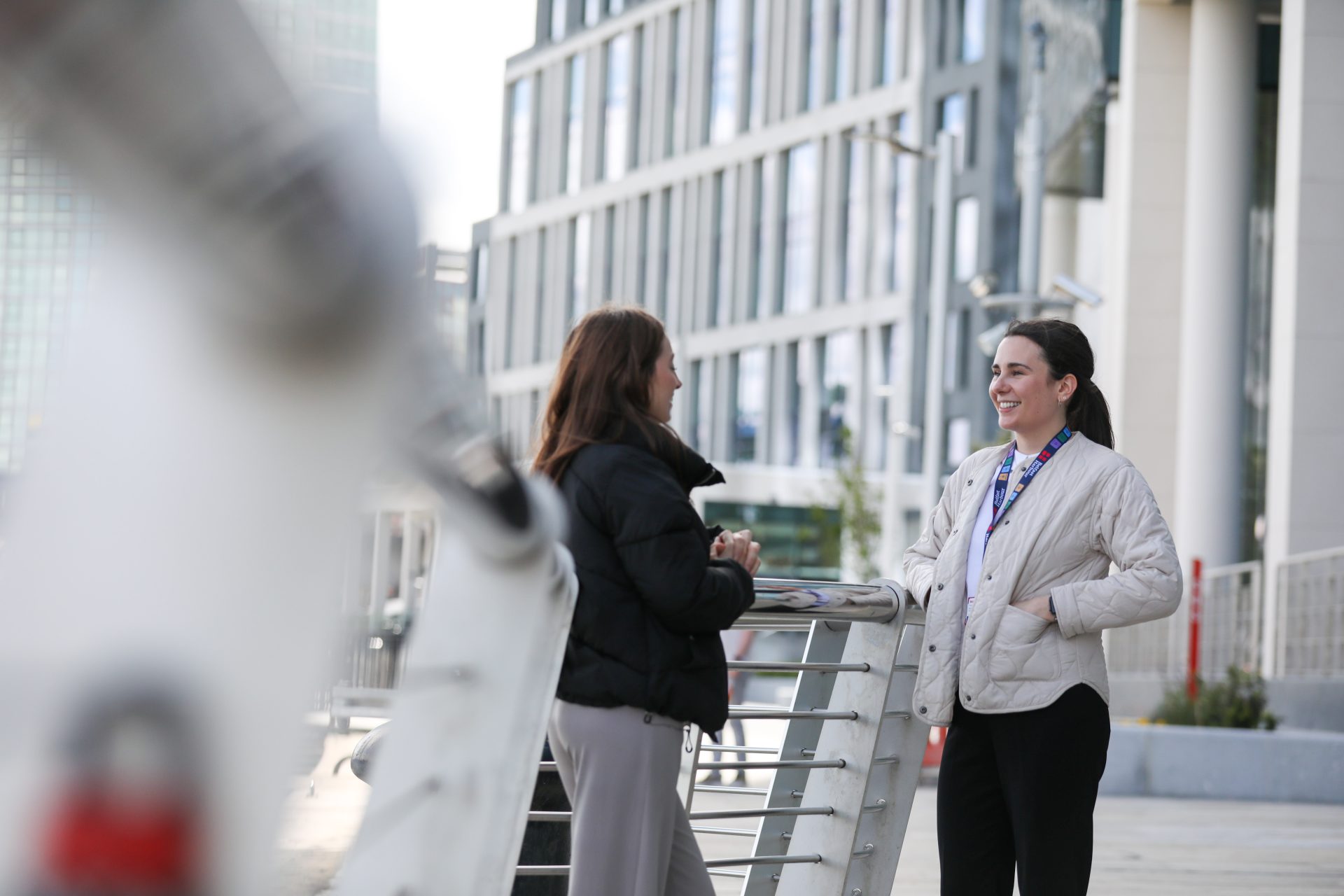 Our Mission Statement
We have created an open and inclusive culture so our people can enjoy rewarding careers and contribute towards the growth and success of our business.
Everything we do is underpinned by our core values – People Focussed, Open, Responsible and Trustworthy.
Our diversity, equity and inclusion (DE&I) mission statement is anchored by these core components and forms an integral part of our business strategy and future growth.
Diversity. Equity. Inclusion. These are more than just words for us. They are the principles guiding how we build our teams, develop our leaders, and create an inclusive workplace where our people are comfortable bringing their authentic whole selves to work.
We, as an organisation, recognise that they are groups of individuals who have been marginalised, and we will continue efforts to attract, retain, embrace, and advance such groups.
We are committed to actively promoting equality of opportunity for all. 
At Belfast Harbour, we will foster, encourage, and promote a sense of belonging.
Pension information & pRIVACY nOTICES