Belfast Harbour Policing area is geographically divided into five Policing Sectors. Each sector is policed by a Sector Policing Team supervised by a Sector Sergeant.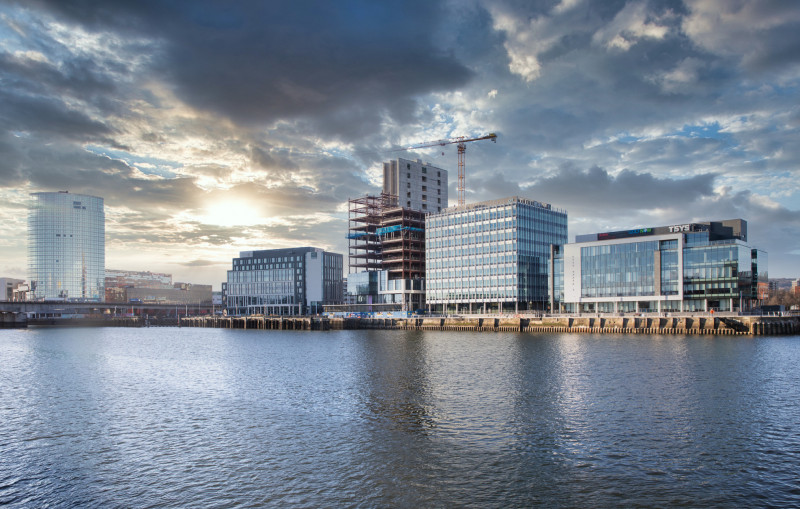 West Bank Sector Team is led by Sergeant Mark Howell.
Tel: 07917793137
Email: m.howell@belfast-harbour.co.uk
West Bank Sector covers most of Belfast Port including the ferry terminals and numerous businesses involved in freight and retail. Due to the nature of ferry and freight arrivals the sector is a diverse and extremely busy part of Belfast Harbour with a high volume of both private and commercial traffic including Heavy Good Vehicles. Road Safety is a priority for the Sector Team in this area as is the security of the Port area itself. West Bank Sector is also home to Belfast Harbour Studios.
Clarendon Sector Team is led by a/Sergeant Ben Abbott.
Tel: 07342069419
Email: b.abbott@belfast-harbour.co.uk

Clarendon Sector covers an area that spans from Gotto Wharf within the Port through the historic Clarendon Estate to the Donegall Quay walkway. Incorporating business premises, residential apartments and Belfast Harbour Commissioners building the area has undergone significant development including City Quays, Belfast's newest mixed-use regeneration project, providing Grade A office space, cafes and accommodation at the AC Marriott Hotel.
This sector serves as a gateway to Belfast City centre for local residents, workers and tourists. The creation of City Quays Gardens , a new urban green space for the city will further develop the area creating a very diverse policing challenge for the team who focus very much on crime prevention and anti-social behaviour.
Titanic Sector Team is led by Sergeant Rosie Watson.
Tel: 07818518556  
Email: r.watson@belfast-harbour.co.uk
Titanic Sector covers the Queen's island area of Belfast Harbour and is home to historic maritime landmarks including the Titanic Signature Building, SS Nomadic and Titanic Hotel (formally Harland & Wolff headquarters and Drawing rooms). It attracts many visitors throughout the year from across the globe. The sector also consists of educational and leisure facilities, residential apartments, hotels, SSE Arena, the Titanic Exhibition Centre and Belfast Marina. The Sector Team works to provide a safe and secure environment for those who work, live and socialise in the area, focussing on public safety, anti-social behaviour, crime prevention, security and road safety.
Holywood Exchange Sector team is led by Sergeant Jim Lyle.
Tel: 07825627511  
Email: j.lyle@belfast-harbour.co.uk
Holywood Exchange Sector covers the area between Dee Street up to and including Holywood Exchange and George Best Belfast City Airport. It includes a variety of different businesses with the principle commercial area being Holywood Exchange which is made up of 150,000 sq.ft of busy retail and hospitality venues. The area also benefits from approximately 700 car parking spaces. The Sector also houses the Belfast Cruise Terminal and several Control of Major Accident Hazard (COMAH) Sites. These are areas that store a sufficient quantity of dangerous substances to fall within COMAH safety regulations. The Sector Team focuses on crime prevention, road safety and security of infrastructure through targeted mobile and beat patrols, and various road safety initiatives.
Maritime Sector Team is led by Sergeant William Hunter.
Tel: 07776152513  
Email: w.hunter@belfast-harbour.co.uk
Maritime Sector covers Port Users and stakeholders whose businesses are centred on the operational docks and quay areas of Belfast Harbour. The team focusses on port security, water safety, crime prevention and antisocial behaviour. All team members are fully qualified Police Coxswains and are responsible for Belfast Harbour's patrol vessel, the 'Bowstead'.
The vessel is the latest in a series of investments by Belfast Harbour in water safety enhancements including Smart CCTV, SoS points and officer training. The 'Bowstead' is fully equipped with sonar and thermal imaging equipment to support Lagan Search & Rescue in joint operations. It is also used as part of the patrol strategy for Project Servator deployments, crime prevention and water safety patrols. The team also provide advice to the public, including tourists, business staff and residents to support Belfast Harbour Police's water safety awareness programme.
Belfast Harbour's compliance with the International Ship and Port Facility Security (ISPS) Code is central to the team's work and includes administering the policing support and Port Security Regulations at all cruise ship calls to Belfast Harbour.