Supporting our Corporate Responsibility programme, Belfast Harbour allows use of the Harbour Office and its facilities.
Belfast Harbour welcomes requests from charities, associations, social economy and educational bodies who would like to make use of the Harbour office facilities and rooms. A minimum notice period of 3 months is required and only one use every three years is permitted.
Anyone wishing to submit a request for use the Harbour Office, must outline the nature and purpose of the event, the target audience, the numbers anticipated and special requirements. Applicants must write a formal letter for the attention of the CEO and addressed to :
Chief Executive Officer
Belfast Harbour
Harbour Office
Corporation Square
Belfast
BT1 3AL
Alternatively, applicants can e-mail the letter to info@belfast-harbour.co.uk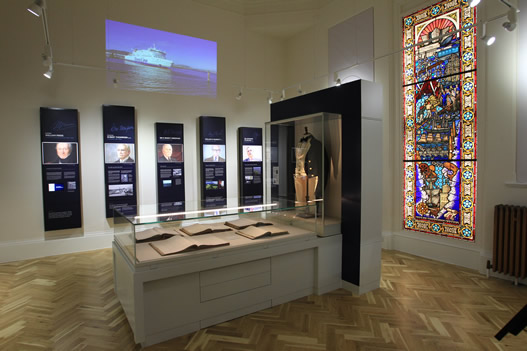 Belfast Harbour has opened a new permanent exhibition in its Harbour Office entitled 'A Port that Built A City' to celebrate 400 years of Belfast's maritime history.
The new heritage space details Belfast's emergence as a major port and the city's subsequent growth and development as an industrial hub.
As well as interactive displays examining the Harbour Office and its unique art collection, the space also includes a stunning new stained glass window by local artist, Ann Smith, the 'Titanic table' and artefacts from the Harbour's pass.
The centre piece of the new heritage space is a 3.6m high stained glass window which depicts major events from the Harbour's history