All 'Ship Shape' for Belfast's Newest Mural
16-Year Old Gets the 'Aye Aye' by Winning Tall Ships Competition
Daniel Hamilton, a 16-year old from Belfast has won a public competition to create a new 100 sq m mural to celebrate the return of the Tall Ships to Northern Ireland in July.
Daniel beat off competition from five other finalists to win the Belfast Harbour competition to find the best design for Belfast's newest piece of public art.
The mural will be displayed at Barrow Square near the city's historic 'Sailortown'. The area will be turned into a Lidl village market during the Tall Ships festival (2nd – 5th July) and Daniel's design will be viewed by tens of thousands of visitors.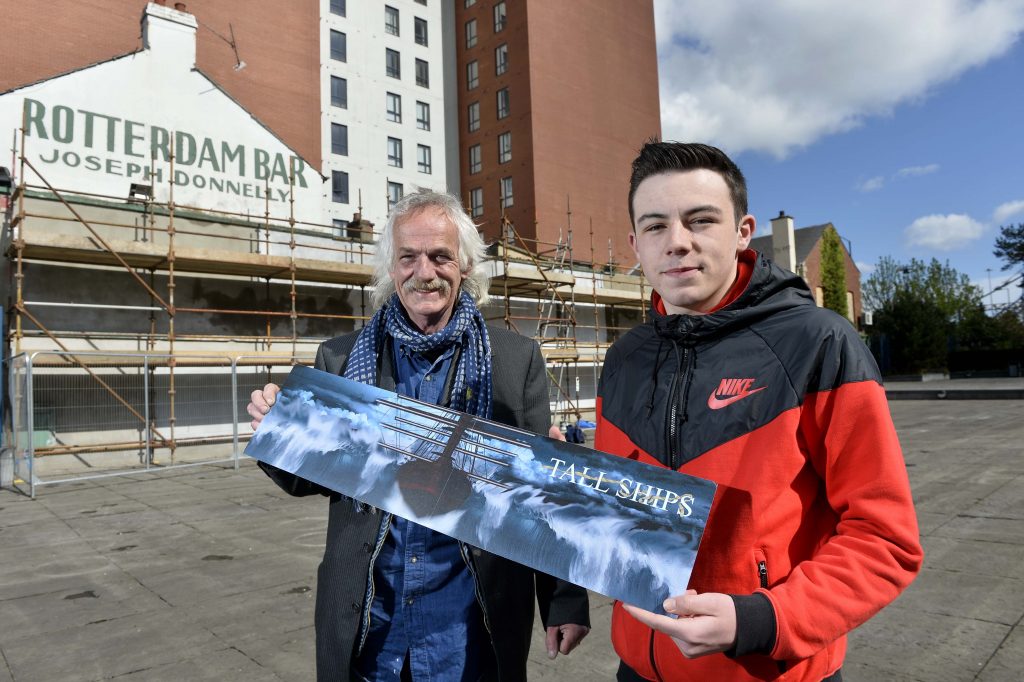 "I'm thrilled that my design is going to be the newest and one of Belfast's biggest public art projects. I'm really looking forward to watching it take shape and become one the focal points for this year's Tall Ships festival."
Jenni Barkley, Belfast Harbour's Communications and Corporate Responsibility Manager, added:
"Daniel's design was a clear winner with the public who voted for it during a month-long online competition.  Entries were required to have a nautical theme and Daniel's 'ship shape' creation caught the imagination. It will be a brilliant addition to Barrow Square and will no doubt be one of the most photographed images from the 2015 Tall Ships."
Local mural artist Danny Devenny has been commissioned to turn Daniel's design into reality. It will take 10 days to complete and require 100 litres of paint.
Daniel's design was one of six finalists selected by a judging panel including Heather Carr, Business Development Manager, Arts and Business, Pat Benson, from Sailortown and Peter Richards, CEO and Creative Director of the Golden Thread Gallery. 
Out of more than 2000 votes cast on Belfast Harbour's Facebook page, Daniel emerged as the clear winner with almost half the vote.