Belfast Harbour Announced as Belfast Giants Official Community Outreach Partner
We are joining forces with the Belfast Giants to support community programmes for local young people
As ice hockey and live sporting events make a welcome return to The SSE Arena, Belfast Harbour has announced a new partnership with the Championship-winning Belfast Giants.
Belfast Harbour, as the new Official Community Outreach Partner of the Belfast Giants, will work in partnership with the team to support and develop its community engagement programmes throughout the 2021-22 season.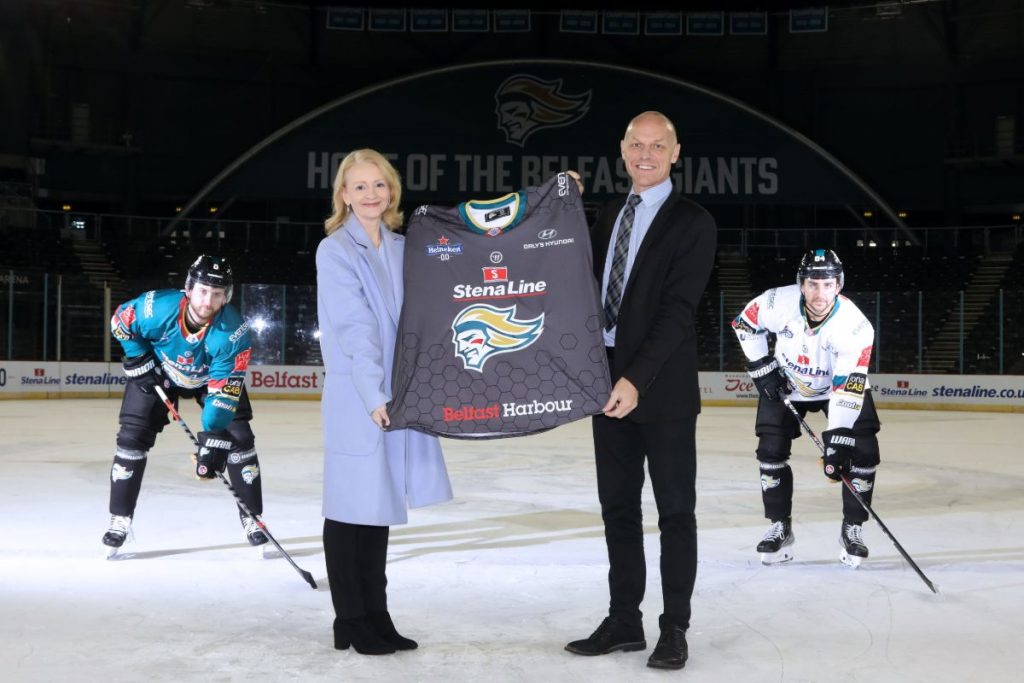 With a shared commitment to inclusivity, equality and working with local communities, Belfast Giants and Belfast Harbour will build on their existing community engagement projects, working with schools and community organisations to deliver the Belfast Giants' innovative and diverse programme of community outreach.
Working together, Belfast Harbour will support the Belfast Giants wide-reaching community activity, to include the Belfast Giants 'Healthy Lifestyle' Programme, which is designed to encourage young people to adopt a healthy lifestyle. The programme involves Belfast Giants team or coaching staff visiting schools to promote the importance of looking after mental and physical well-being.
Allison Dowling, of Belfast Harbour, said: "We are proud that the Belfast Giants already call our Harbour Estate 'home'. We are delighted that through this new partnership, we can support the next phase of the team's development and community engagement activity, and help build on its remarkable success story to date.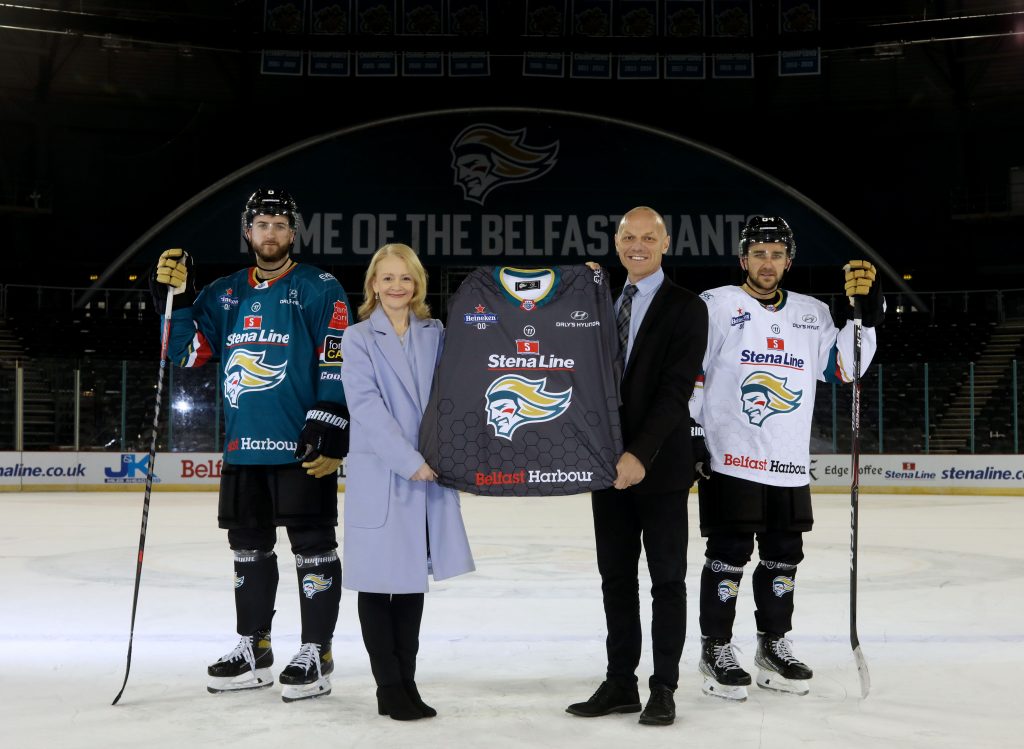 "As the official community outreach partner for the team, we look forward to further supporting our local communities and to helping to enable unique opportunities to learn and work together through sport."
Commenting on the new partnership, Steve Thornton, Belfast Giants Head of Hockey said, "As we embark on an exciting new season, as a team and a club reborn, we are delighted to welcome Belfast Harbour officially into the Giants family.
"Belfast Giants and Belfast Harbour share a vision for an inclusive and welcoming city, and a commitment to providing support and inspiration for the local community. The challenges of the pandemic make our award-winning community engagement programmes more important than ever, and we look forward to seeing the positive impact and new opportunities that this partnership will create."