Youngsters Have a Whale of a Time Celebrating National Bookstart Week
More than 6,000 children in Northern Ireland are set to receive a free book this week.
Today, children from Glenbank Nursery School took part in a national undersea-themed reading and rhyming adventure at Belfast Harbour, and were given a free copy of popular picture book A Hole in the Bottom of the Sea to take home.
The event organised by reading charity BookTrust who are based in Northern Ireland, Wales and England and supported by Belfast Harbour, celebrated National Bookstart Week (6-12 June) which aims to encourage more families with pre-school children to share stories together and get into the habit of reading every day.
The story and rhyme session led by Lorraine Dunn from Libraries NI was one of many taking place in libraries and Sure Start centres across Northern Ireland this week.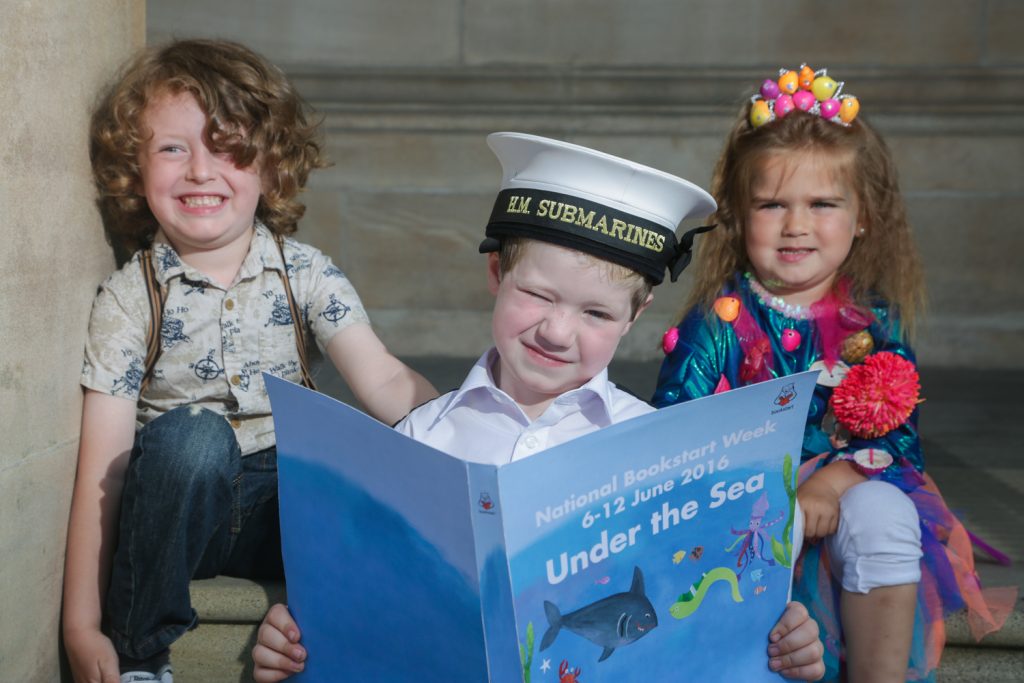 Parents, grandparents and Harbour staff also attended to hear Mr Freedman's stories from his time as an FA reporter while accompanying the England team on two World Cup campaigns. He also showed clips of interviews with David Beckham, John Terry and playing a game of pool with Rio Ferdinand.
Liz Canning, Manager of BookTrust Northern Ireland, said:
"Sharing a book is a magical experience which every child should benefit from. For a few minutes the outside world stops while you read about sharks or pirates. Research has shown that if a parent reads to their infant every day they will be almost 12 months ahead of those who are read to less often, in terms of their reading and language skills."
Mackendry McIlwaine, a Year 8 pupil from Belfast Boys' Model added:
In a week dedicated to celebrating reading for fun, the charity and Belfast Harbour will give every child who attends a National Bookstart Week event a free, special-edition copy of Jessica Law's A Hole in the Bottom of the Sea.
This year's National Bookstart Week theme is 'Under the Sea' and from Monday 6 – Sunday 12 June there will be thousands of free events around the country for babies, toddlers, pre-schoolers and their families, at libraries, children centres, nurseries and bookshops. Events will include stories, rhymes and lots of fun undersea activities to inspire families to read together.
Jenni Barkley, from Belfast Harbour which sponsored the free books, said it was an important initiative that would benefit children across Northern Ireland.
"We are delighted to have been able to support this fantastic programme and really enjoyed hosting the special reading session for local nursery children. The joy that children experience from reading is clear, and we hope that events such as National Bookstart Week will inspire more young children and their parents to pick up a book and have fun exploring new stories."