Belfast Harbour to Unify Communities with Launch of New Competition
Young people from Northern Ireland given the exclusive chance to win £3,000 worth of prizes for their local neighbourhood
Belfast Harbour and Eden Project Communities have teamed up together to launch an exciting new competition, that not only celebrates community spirit, but provides young individuals with the chance to win prizes to enhance and develop their local areas, as part of this year's Big Lunch.
The Big Lunch, an Eden Project initiative made possible by the Big Lottery Fund, will be celebrated by neighbourhoods across the UK from Friday 16th June to Sunday 18th June, providing a stand out date in the diary for neighbours to get together, get to know each other better, and celebrate their communities.
This year, The Big Lunch has launched an engaging competition to encourage young people from the ages of 8 to 18, to team up with a local group to strengthen community spirit where they live.  They will submit a short three minute video message to the Big Lunch team with details of their plans and how it will improve their community. The closing date is 24th May with winners announced during Big Lunch day Sunday 18 June enabling community spirited activity all summer long!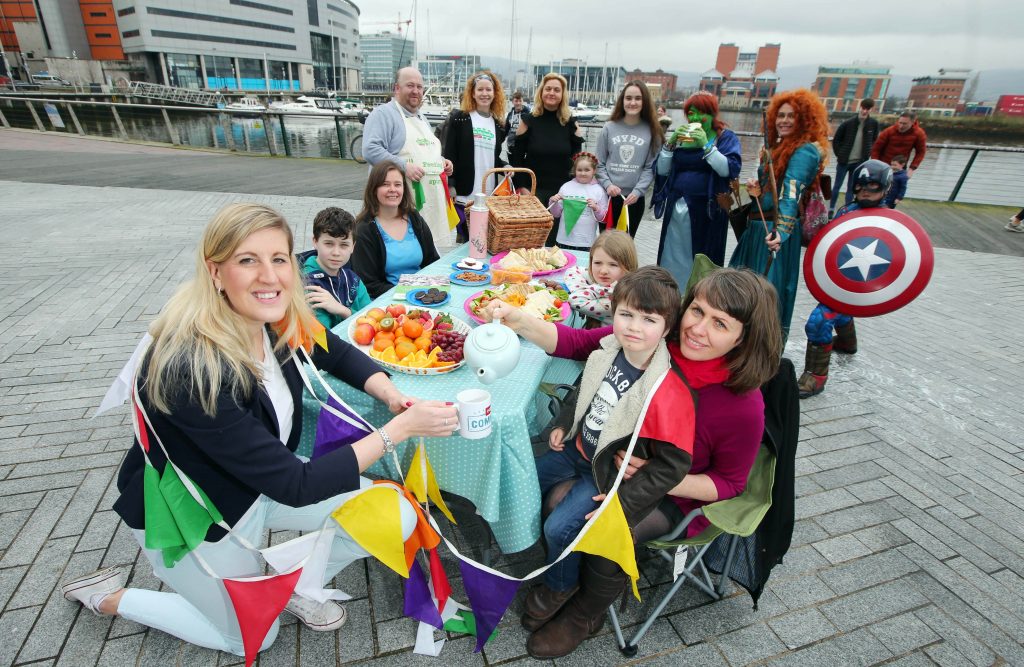 The best entries submitted will be in with the chance of winning £3,000 worth of reusable materials which can be used for community spirited activity.
Jenni Barkley, Communications and Corporate Responsibility Manager of Belfast Harbour said:
"The Big Lunch is a fantastic initiative that Belfast Harbour is proud to support. Through this, we want to create broader, supportive community networks throughout Northern Ireland and together provide a safer environment for local people to thrive in and increase happiness amongst communities.

The Eden Project, with the support of Belfast Harbour, has enabled communities to make positive changes and provides an opportunity for local people to tackle challenges together."
The Big Lunch day for neighbours aims to improve the happiness and wellbeing of people across the UK, by supporting communities in building more resilient and better connected relationships.
Grainne Mc Closkey, Northern Ireland Manager of The Big Lunch said:
"The Big Lunch has now been running successfully for 9 years. It has grown so much in that time due to the vast number of communities that have already got behind the initiative and sat down to share food and friendship with the people who live near them.

This year we wanted to engage with young people, involving them through our new digital competition. We live in a digital age that allows us to connect with friends, family and colleagues online. This is empowering. But what about the people living next to us? Digital connections are no replacement for face to face conversations! By building strong relationships with people who live near us, we tackle crime, reduce loneliness and ease community tensions. We hope to see lots of young people across Northern Ireland taking up this simple challenge and making good and lasting local intergenerational community connections."