Belfast Key to Stena Line Success
Stena Line celebrates 20 years in Belfast
Twenty years on from setting up its ferry services in Belfast, Stena Line is set to make 2015 its busiest year to date for car and freight numbers. In the two decades since it moved to Belfast, Stena Line has expanded its services significantly and today the company employs over 900 staff, transports 1.4 million passengers, 318 000 cars and almost 500 000 freight units annually.
When the Irish Sea's leading ferry company established its Belfast operation on 12th November 1995, it operated three ferries to one port in Scotland. Today, that service has expanded to seven vessels operating year round services to Cairnryan, Birkenhead (Liverpool) and Heysham with a mix of freight and leisure traffic.
Stena Line has delivered some impressive numbers on its Belfast services over the last two decades including transporting 26 million passengers, 5.5 million cars and over 4 million freight units. But as Route Manager (Irish Sea North) Paul Grant states, behind the numbers it's the quality and reliability of the service that has been the hallmark of Stena Line's successful Belfast operation, commenting: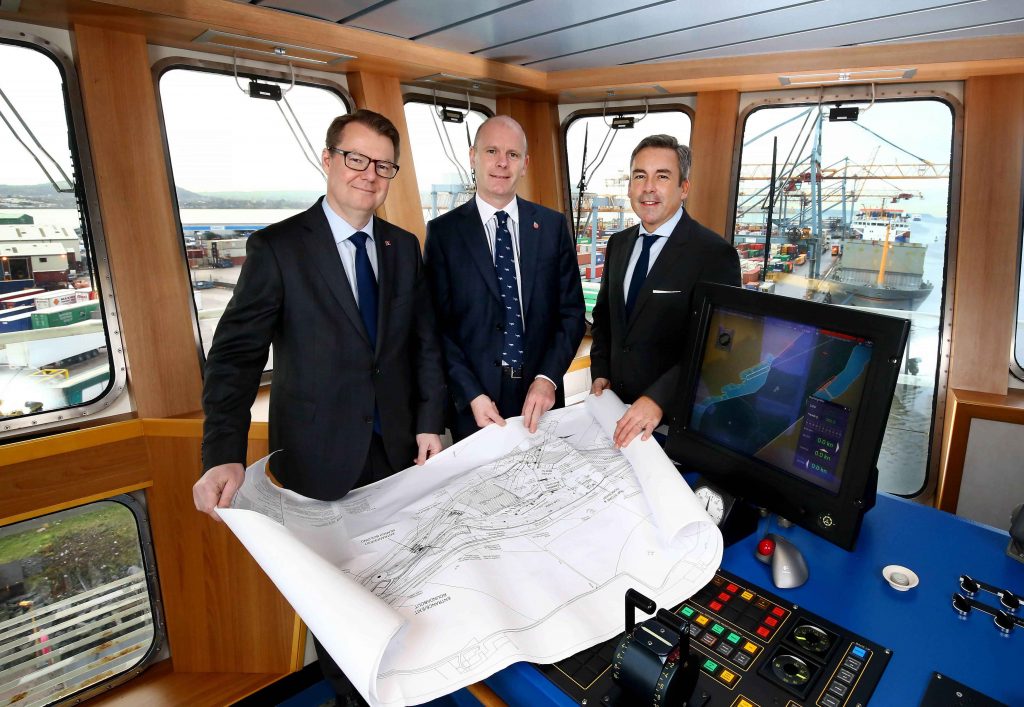 "The opportunity to develop a significant presence in Belfast was always going to be based on how well we developed our customer offering.  Today our modern fleet offers a range of quality facilities have helped to set the standard for travel on the Irish Sea including Spa facilities, exclusive Plus lounges, family suites and dedicated Freight Driver lounges.  When these facilities are backed up by award winning crews and market leading punctuality and reliability figures, the next two decades look equally as exciting."
Stena Line has also taken a positive view of the development of the local economy over the last two decades. 
Hans Nilsson, Stena Line's Chief Operating Officer (COO) said:
"Stena Line and the Stena Group are long term supporters of Belfast. Over the last two decades alone, working in partnership with Belfast Harbour, we have invested over £330 million in establishing and developing our services to and from Belfast.  In fact this week we will have an eighth Stena vessel in Belfast with the 117 000 ton ice-breaker series Stena Arctica undergoing a major refit at Harland & Wolff, further testimony of support for and confidence in the local Northern Ireland economy."   
Joe O'Neill, Belfast Harbour's Commercial Director added:
"Belfast Harbour is delighted to be celebrating 20 years of partnership with Stena Line. The service they provide is vital to our region and we would like to congratulate them on their success thus far and look forward to many more years of partnership between our two organisations."
Stena Line's Irish Sea North region has experienced a number of notable milestones over the last two decades including the construction of a new £35 million VT4 terminal in Belfast in 2008 and in 2011 the company established a new port and terminal facility at Loch Ryan Port (Cairnryan) adding two award winning Superfast vessels.  In the same year it also acquired the Belfast-Liverpool/Heysham routes from DFDS.