Harbour Announces Support of Belfast Festival
Belfast Harbour is delighted to announce sponsorship of the 2014 Ulster Bank Belfast Festival at Queen's, Ireland's leading international contemporary arts Festival.
Belfast Harbour has added support as sponsors of Classical Music element of the programme, showcasing a diverse spectrum of the world's leading musical talent in venues across the city from 16th October- 1st November.
Richard Wakely, Director, Ulster Bank Belfast Festival at Queen's, commented
"For 17 days the city of Belfast will be buzzing to the beat of music from all over the world and this would not be possible without the support of our sponsors and public sector funders. We are delighted to be welcome new sponsors, Belfast Harbour and look forward to working closely with them over the coming months and alongside our title sponsor Ulster Bank, Principal Funder Arts Council for Northern Ireland, the Northern Ireland Tourist Board, Queen's University, Belfast City Council, British Council, Arts & Business NI and Department for Social Development – as together we celebrate the positive and transforming role of the arts to our city."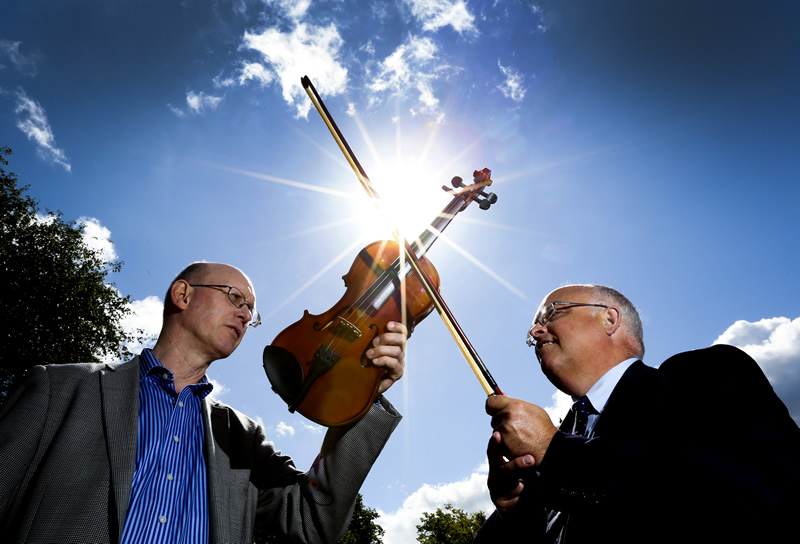 Classical highlights will include our very own Ulster Orchestra featuring visiting artists of international repute, including a thrilling opening concert of 'Four Distinct Moods in Music' with outstanding young Ukrainian violinist Valeriy Sokolov, an evening of 'Classics Though The Ages' with works by Haydn, Brahms, Strauss and Stravinsky and 'Fanfare to Fate' which celebrates the work of local composer Simon Mawhinney.
On launching the partnership, Roy Adair, Chief Executive, Belfast Harbour said:
"Belfast Harbour is strongly committed to the people and communities we reach and believe that engaging with arts will help build a sustainable society. Facilitating access to the arts is a key dimension of our community engagement strategy and we are delighted to form this partnership with the Ulster Bank Festival at Queen's. The festival is a major highlight of the local arts calendar and we look forward to seeing the international talent showcased during the classical music programme."