Northern Ireland Port Welfare Committee Business Breakfast 2016
The Belfast Harbour Office hosts a Business Breakfast to recognise the work of the Northern Ireland Port Welfare Committee (PWC).
On Thursday the Belfast Harbour Office hosted a Business Breakfast event to recognise the work of the Northern Ireland Port Welfare Committee (PWC) and bring together representatives of the maritime industries from across the Province.
The Northern Ireland PWC is one of 15 such committees operating around the coastline of the UK with a further PWC based in the Port of Gibraltar. Each committee comprises of representatives from organisations concerned with the welfare of seafarer's visiting the ports and the local seafaring community.
These Port Welfare Committees are an essential and integral part of the work of the Merchant Navy Welfare Board, an umbrella charity for the maritime charity sector, promoting co-operation between organisations that provide welfare services to merchant seafarers and their dependants within the UK.
The Northern Ireland PWC currently has 18 members who represent a wide range of maritime agencies and organisations all with an interest in seafarers and their welfare and is chaired by Mr Paul Hayes, Deputy Harbour Master at Belfast Harbour.
Mr Hayes commented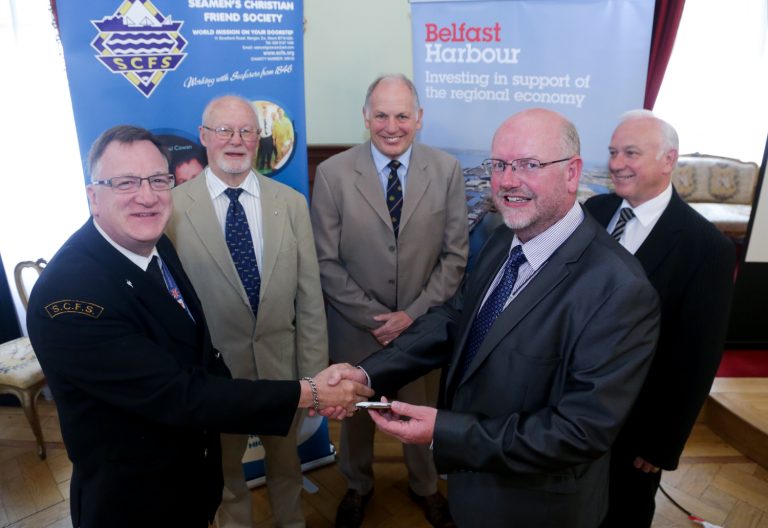 "The NI PWC is a great forum whereby members can meet regularly to share information and best practice. This Business Breakfast event, the first of its kind in Northern Ireland, creates an opportunity to promote the work of the NI PWC and will allow networking between colleagues from across the maritime sectors in Northern Ireland. It is also an opportunity to reflect on the challenges faced by those who go to sea in the run up to Seafarers Week 2016. We would like to thank the Merchant Navy Welfare Board and Belfast Harbour for supporting this important event. These are exciting times as the NI PWC will be one of the first to participate in a global network as part of the International Port Welfare Partnership Programme due to be launch in the new year".