Pupils Build for the Future with Belfast Harbour
Seven Belfast Schools take part in creative Minecraft project
Pupils from across Belfast have been given the exclusive chance to recreate the £25m AC Hotel by Marriott Belfast, using the educational gaming programme Minecraft.
The project, hosted in schools during an 8 week period with workshops delivered by STEM Aware, has been championed by Belfast Harbour and hotel construction company Gilbert-Ash.
The project was launched to educate pupils on the opportunities available to them as future careers in the construction industry in Belfast, as well as providing an interactive design experience using technologies they are already familiar with.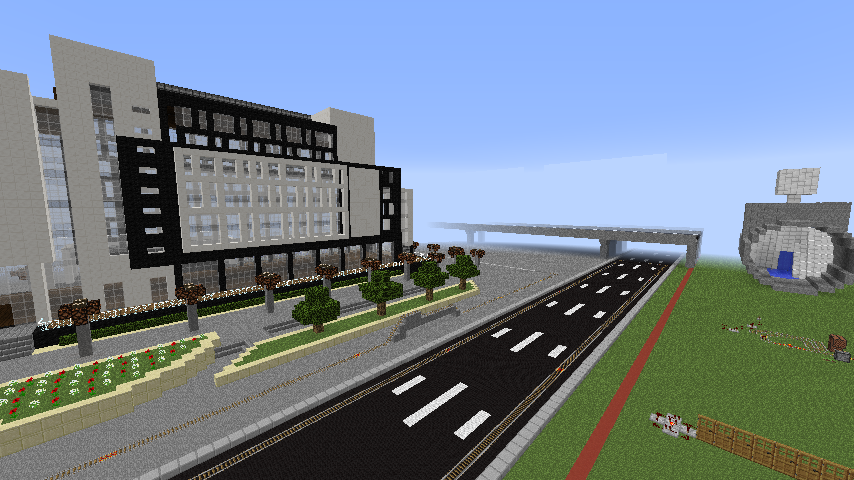 The pupils were challenged to produce a hotel with an environmentally sustainable focus, encouraging them to add their creativity and personal input into the development and inspiring them to take an interest in the regeneration of their city.
Jenni Barkley, Communications and Corporate Responsibility Manager at Belfast Harbour, said:
"This project gives us the opportunity to bring students to the City Quays development at Belfast Harbour, engage with them and encourage them to feel ownership of Belfast's regeneration. Using a programme such as Minecraft allows them to explore ideas of design, construction, engineering and sustainability and at the same time allowing them to watch the building come to life."
Maria Bradley, HR & Quality Manager, Gilbert-Ash said:
"We wanted to challenge pupils to create and develop their own structural ideas, giving them an idea of what working in the construction industry would be like. The partnership with Belfast Harbour enabled us to engage with pupils on possible STEM careers available to budding construction industry employees, eager to get involved in the future development of their City."
Students presented their final designs during a workshop held in Belfast Harbour last week where those working on the development were able to engage with the pupils and review their ideas – some of which could become part of the City Quays development.
Methodist College Belfast, Bloomfield Collegiate School, Mitchell House School, Malone Integrated College, Aquinas Diocesan Grammar School, St Dominic's Grammar School and St Malachy's College took part in the challenges at Belfast Harbour, which included a presentation of their Minecraft designs and a series of Lego challenges.