Record Cruise Season Announced for Belfast
Over 145,000 Visitors Expected in 2016
Cruise Belfast has announced that 2016 will be the busiest cruise season in the city's history with over 145,000 passengers and crew due to visit, representing a 26% increase in visitor numbers compared with 2015.
Several cruise operators have significantly increased the number of times they plan to call at Belfast this year. UK based Cruise & Maritime Voyages is scheduled to call a total of eight times following the successful single call of its cruise ship the MV Magellan in 2015.
Fred Olsen Cruise Lines has also increased the number of its calls from seven in 2015 to a total of 11 visits in 2016.
The larger ships are also strongly represented with US based Princess Cruises continuing to show strong support for Belfast and Northern Ireland with a total of 11 large cruise ships due to call carrying a total of 53,000 visitors.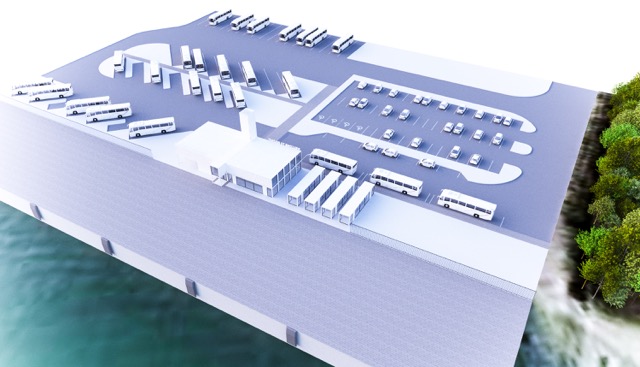 Belfast Harbour will play host to 81 cruise calls in 2016, carrying passengers from around the world with the cruise industry's best known operators once again scheduling Belfast including Princess Cruises, Celebrity Cruises and P&O.
"This is a fantastic announcement for Northern Ireland's tourism industry with thousands of first time visitors getting the chance to sample the region's great scenery, attractions, warm welcome and hospitality. In the past 5 years we have almost doubled the number of cruise ships calling into Belfast which is a major achievement and a tremendous vote of confidence in Northern Ireland's tourism offer. Most of the major lines operating in western Europe now call at Belfast and it's particularly pleasing that year on year they have increased the number of calls they make to the city."
"The huge popularity of world class attractions such as Titanic Belfast and Giant's Causeway coupled with the international appeal of Game of Thrones and our world-class golf courses is helping profile Northern Ireland's appeal as a destination, and the feedback from cruise operators is that Belfast remains one of their passengers' most popular ports of call. Visit Belfast will continue to work with Belfast Harbour and the city's tourism providers to ensure that passengers have every opportunity to see the very best that Belfast has to offer."
Among the ships calling next year will be Cunard's Queen Elizabeth, launched in 2010 at a cost of £350m. The largest vessel due is Princess Cruise's Regal Princess with 5,100 passengers and crew, whilst the smallest will be All Leisure's Hebridean Princess with just 74. m. The first visitor will be the MV Astoria in March as part of a British Isles cruise.
August 2016 will be the city's busiest cruise month ever with 26 calls expected. During the year there will also be a number of cruises embarking from the port.
In recent years cruise lines operating western European itineraries have been introducing larger and longer vessels which require deeper channels and additional quay space. To accommodate these next-generation cruise ships and the increased popularity of Belfast, Belfast Harbour has plans to develop a new, dedicated cruise facility.