£1.2m Waterfront Walkway for Belfast
Belfast Harbour Appoints Banbridge Firm to Connect City Quays
Belfast Harbour has appointed Gibson (Banbridge) Ltd to construct a new waterfront walkway which will connect its new £250m City Quays development to the Lagan Weir and the rest of Belfast City Centre.
The £1.2m contract will create a 1.2km walkway which will open up the waterfront area of Donegall Quay and form part of a continuous link from the Harbour to the Waterfront Hall and beyond to the Stranmillis Embankment along the river Lagan.
The walkway aims to contribute to public, open space along the Lagan and sustainable connections in the city centre; issues which Belfast City Council included in their 2014 Regeneration Strategy and Investment Plan.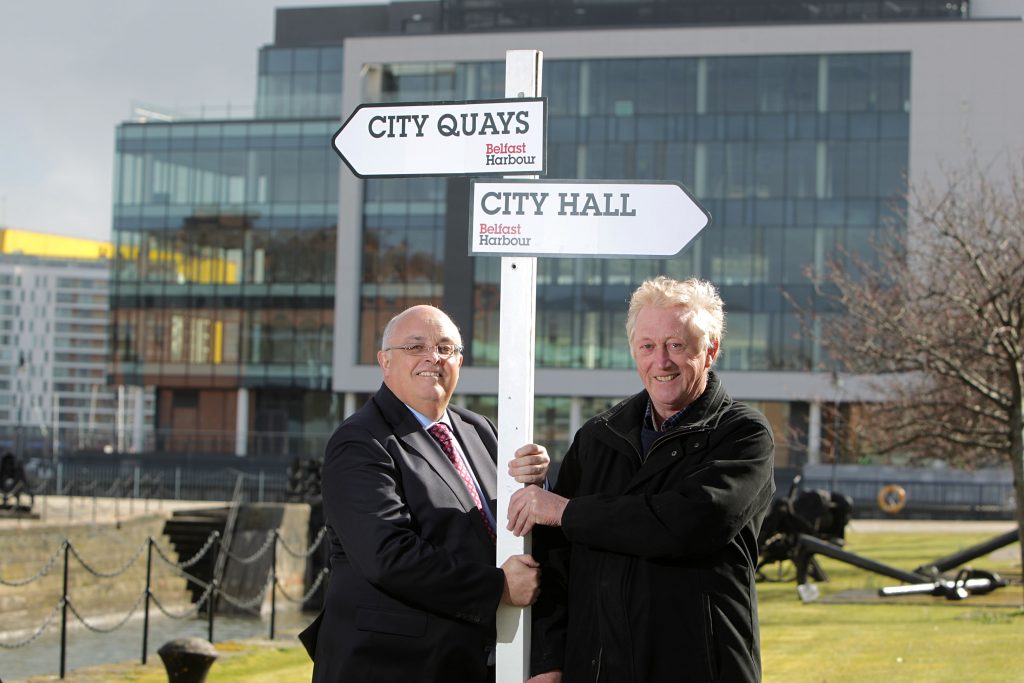 Opening in June 2015, the 5,000 square metres walkway represents the first phase of the public realm project.  Details of the next stages, which will include public art installations and innovative public realm space, are currently being developed.
Roy Adair, Belfast Harbour's CEO, said:
"With Baker & McKenzie as its first tenant and building work nearing completion on the first office, City Quays is starting to come to life.  With long-term plans to create Grade A office space for up to 8,000 workers, our vision is that City Quays will help regenerate the northern zone of Belfast City Centre. As part of the project we want to finish the task of opening up Belfast's waterfront to the public and create a seamless link to the city's historic maritime district. The new walkway will support pedestrian access to City Quays and shrink the perceived distance between the Harbour and city centre, but we also believe it will become an attractive new space for visitors and locals to enjoy."
Dennis Davidson, CEO of Gibson Ltd said:
"For over sixty years Gibson Ltd has been delivering innovative civil engineering and surfacing projects right across Ireland.  Unlike most companies we take great pride in having our work 'walked over'. This project will become a popular feature in Belfast and we're very pleased that our work will leave a lasting legacy for the city."
Baker & McKenzie, the world's largest law firm, has already pre-let two of the five floors available at City Quays 1 and expects to create 260 jobs at the office. Planning for City Quays 2, a 124,000 sq ft Grade A office has already been secured and is expected to be completed in 2016.
The wider 20-acre, office-led City Quays scheme, funded by Belfast Harbour, will provide 2m sq ft in total, including 820,000 sq ft of Grade A Office accommodation, plus residential and retail elements, and a hotel.