Belfast Cruises to Tourism High as Ship Visits Hit New Record
Belfast's visitor appeal reaches new peak with 88 cruise ship arrivals in 2017
News announced today (Monday 3 April) revealed that almost 90 cruise ships are expected to visit Belfast this summer, bringing with them 150,000 passengers and crew to mark a new tourism high for the city.
Belfast's record cruise schedule for 2017 marks an unprecedented period of growth for city tourism and investment which has underlined the city's soaring appeal among cruise tourists from around the world but particularly the UK, Europe and North American markets.
Belfast has established itself as a destination of choice for cruise operators and visitors, becoming the second busiest port of call in Ireland and once again attracting more cruise passengers than Liverpool in 2017.
By the end of this year, almost 600 cruise ships will have visited the city since the first arrival in 1996.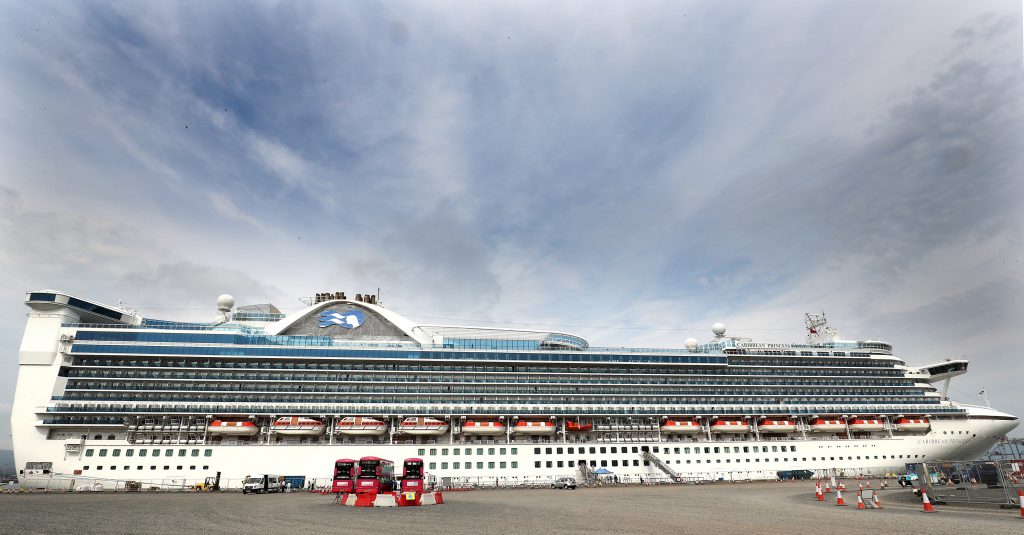 This year, 88 ships are scheduled to arrive with the first arrival – the Marco Polo due on April 21., while Princess Cruises, one of the world's leading cruise operators, which operates the giant 4,600-passenger and crew capacity Caribbean Princess has strengthened its commitment to Belfast scheduling a record 14 stops this year.
Delivered by Cruise Belfast partners Belfast Harbour and Visit Belfast since 1999, cruise tourism has been a major city success story. It is also an increasingly important part of the city's tourism mix, along with city breaks and business tourism.
Belfast's Lord Mayor, Alderman Brian Kingston, said:
"News of a record number of cruise ships is a further show of confidence in our ability to entice visitors to Belfast from across the globe.  This will provide many opportunities to showcase our great city, which continues to make a big name for itself for its warmth, its hospitality and the many places to visit. Of course, best of all is the significant boost to the local economy."
In less than a decade, Belfast has become one of the most popular choices in Europe to visit for a short break and holiday destination. This reflects the huge appeal and interest in learning more about its culture and political history and experiencing standout visitor attractions such as Titanic Belfast and Crumlin Road Gaol, learning more about the Game of Thrones and its locations or experiencing the Giant's Causeway going further afield.
Joe O'Neill, Belfast Harbour's Commercial Director, said:
"To welcome 88 ships this year is a tremendous endorsement of the great strides which Northern Ireland has made in recent years.

When we started pitching Belfast to cruise operators in the mid-1990s there was some scepticism about what could be achieved.  This year, we're welcoming a record number of visitors and vessels, including the 100th visit of a Princess Cruise ship, one of the best-regarded operators in the sector."
August will be the busiest cruise tourism month this year, with 24 calls, including nine in just one week. 
 Visit Belfast, Chief Executive, Gerry Lennon, said:
"Through Cruise Belfast, we are delighted to report continued growth for an important part of our tourism offer which delivers an international footfall for the city and Northern Ireland and increased spend across our exciting and unique visitor attractions, as well as our thriving hospitality and retail sector.

Cruise is a highly-competitive and fast-growing global sector, so we work hard to entice operators and tourists here through a focused sales and marketing approach and by delivering a first-class welcome and visitor service when each cruise passenger or crew member comes ashore to this great city."