US Tech Firm CAYAN™ Docks at City Quays
Payment Tech Company 'Cayan' Becomes Second Tenant
Belfast Harbour has announced another tenant for its new Grade A office, City Quays 1.  Boston-based tech firm, Cayan, (The Payment Possibilities Company™), will occupy two floors, about a third of the 84,000 sq ft waterfront building.
Previously known as Merchant Warehouse, Cayan first located in Northern Ireland in 2013 taking up business development space provided by Belfast Harbour in the nearby Clarendon Buildings.  The firm has grown its initial Belfast headcount of 15 to more than 130 employees who are responsible for the software development of the Cayan Genius® Customer Engagement Platform, a cloud based payments platform that is flexible to grow with businesses of any size.
Cayan will now join Chicago-based legal firm, Baker & McKenzie, which has already occupied the top two floors of City Quays 1.  Cayan is expected to take up occupancy in the spring following the fit-out of its office.  With Belfast Harbour in the final stages of signing leases for the remaining space  in City Quays 1 and 100% occupancy now agreed, construction work has started on City Quays 2 which should be completed mid 2017.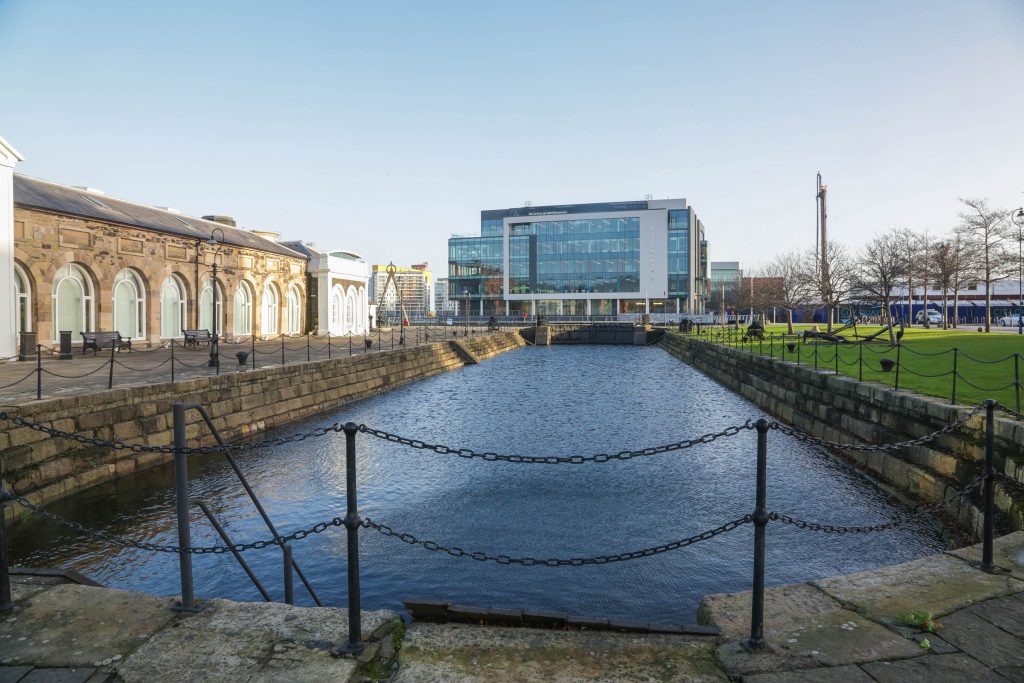 Belfast Harbour's Property Director, Graeme Johnston, said:
"We are delighted to see Cayan grow from an initial business development lease at Clarendon Buildings to our flagship City Quays 1 office. When we refurbished the former Clarendon Building office space it was to provide incubator space for start-up operations which had the potential for strong growth. As part of the package we offer, we agreed that if companies outgrew their initial space they could be relocated to another Belfast Harbour property at any stage without incurring a penalty."

"It's an innovative strategy, which was devised following feedback from Invest NI and overseas occupiers. Cayan has grown exponentially since arriving and we are delighted that their expanding team of software developers and engineers will be based at City Quays 1."
Recently named as a US-Ireland Top 50 Company by the American-based Irish Echo, Cayan's Belfast office is the principal driver of the firm's technology development and engineering.
"Belfast is important to the rapid growth of Cayan's Genius adoption. Now with more than 15,000 installations of Genius, the shift we anticipated in the retail and payments industries is coming to fruition," said Henry Helgeson, CEO, Cayan. "Our Belfast office is one of the major reasons we're able to sustain our current pace and will be able to support future growth."
Established in 1998, Cayan was the first company of its kind, specializing in making the process of accepting credit card payments simple and affordable for small businesses. The company also played a critical role in developing point-to-point encrypted card readers and its new product Genius®, a payment system integrated into point of sale systems, enables businesses to add new payment, gift card programs and loyalty solutions at any time.